Ramal Yaqoob, O.D.
Ramal Yaqoob, O.D. received her Doctor of Optometry at the State University of New York College of Optometry with distinction as a Beta Sigma Kappa Honors Society member. She completed her Bachelor of Science in Biology at St. Joseph's University with multiple honors. Her experience includes externships at ophthalmology practices, community hospitals, and private practices throughout New York City. During this time, Dr. Yaqoob received extensive training from prominent ophthalmologists and optometrists in the areas of primary care, glaucoma, retina, cornea, and surgical co-management. She has special interests in dry eye treatment and specialty contact lenses.
Dr. Yaqoob also volunteered her time to provide eye care to the underserved local community as a member of Volunteer Optometric Services to Humanity (VOSH). She is an active member of the Beta Sigma Kappa Honors Society, the Texas Optometric Association, and the American Optometric Association.
Optometrists play a vital role in detecting and treating several painless eye diseases that develop without symptoms. Throughout her learning experiences, Dr. Yaqoob was fascinated to see how closely related the eyes are to other parts of the body – everything is interconnected. The role of an optometrist is a lot more complex than merely correcting refractive errors. She believes optometrists can craft their unique career path within areas of specialties like dry eyes, contact lenses, low vision, and vision therapy, all while helping patients see better. The field also offers a balanced lifestyle, infinite modalities of practice, rewarding patient interactions, and a creative business side.
Optometry requires problem-solving and critical thinking to improve a patient's life. Every exam is different and must be tailored to the needs of the individual. Despite the challenges, Dr. Yaqoob says it is gratifying to diagnose and treat a patient, which can help them live a better life.
Dr. Yaqoob is a native New Yorker, and when she is not treating patients, she enjoys baking, traveling, and exploring the town to experience new cuisines.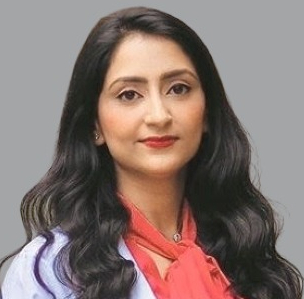 Family Friendly
Accepting New Patients
In Person Appointments
Speaks English
Speaks Urdu
---
Book now with
Ramal Yaqoob, O.D.